DERRICK HAS BEEN SEEN ON:
The elite private workshop for multi-million dollar financial advisors who want to
double their revenue and make a huge impact in their local community.
A 5-step framework to make more money to do more good.
SCHEDULE DISCOVERY CALL
You're a top financial advisor but you wonder what's missing
You shouldn't have to struggle with…
Making a lot of money but not feeling purpose and meaning in your life
Why high net worth prospects don't instantly think of you as the "go-to" financial specialist
Working harder every year so you can keep achieving your big sales goals
That leads to endless worry. We don't want that for you. Our framework has given many top advisors a plan to scale their businesses and provide personal fulfillment. It will work for you too.
SCHEDULE DISCOVERY CALL
If you want to know...
How to work with lottery winners
How to buy advisor businesses to scale yours
How to run a high-revenue, low expense business
How to easily increase your recurring revenue
How to dramatically boost your productivity while working less
Then our Premier Private Workshop may be for you.
SCHEDULE DISCOVERY CALL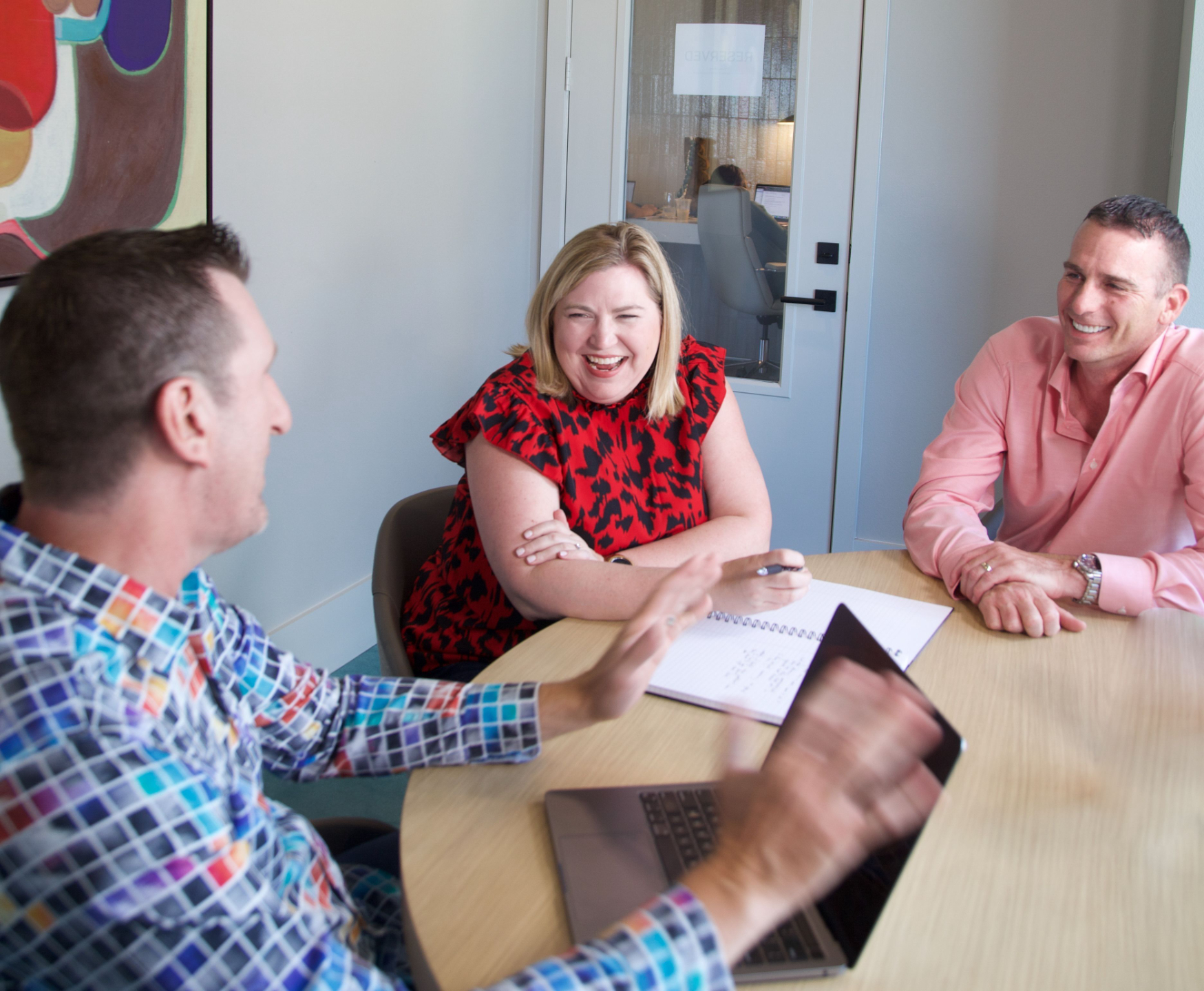 What our Premier Private Workshop clients say... 
"Derrick, you did an amazing job today! Your insights have redefined how we approach conversations with prospective clients. Grateful for you!"
–Jon Kuttin, CEO Kuttin Wealth Management (the #1 ranked Ameriprise Financial practice in the country)
"An EPIC day of one-on-one business consulting with Derrick. My vision is clarified and I'm more excited than I've been in years. Can't say thank you enough, truly life/biz changing!"
–John Skomski, Certified Financial Planner
"The Generosity Purpose idea is revolutionary! This will help us retain and attract top talent."
–Kelly Curnutt, Founder, Curnutt & Hafer Attorneys
"We received more value in one day with Derrick than from an entire year with another consultant. He gave us easy things to implement to grow our business and attract great clients!"
–Tracy Plackemeier, Senior Branch Office Administrator for investment firm
Stop the overwhelm and "making it up" as you go
The 5-Step Good Money Framework is the proven plan to achieve meaning and purpose in your life and scale your business with less stress.
Step 1: Creating Your Generosity Purpose™—The secret to making more money and becoming admired by your community
Your Generosity Purpose is a cause you care deeply about. It invites your existing clients and prospects to be part of a bigger purpose. As you and your business become known as a "friend of the community" your business scales. You attract and retain top-quality staff too. Our 3-part "Give to Grow" framework creates a giving strategy that perfectly fits your unique personality.
Step 2: How to Own a "Relatable Problem"
Own a problem. Own your success. When you appear to be like every other top advisor, you lose. Our proprietary system reveals the unique problem that you own and how you solve it for your top clients. Then we position you as "the" solution provider for that problem. This is the most profitable and simple way to scale your business.
Step 3, part A: Becoming the Problem Solving Specialist & Being Memorable—Winning the "What do you do for a living?" question so that people want to work with you
Memorable people make the most money. When you're asked, "What do you do for a living?," does your answer put profitable prospects to sleep? That stops now. You'll learn how to quickly connect with high net worth prospects so they quickly understand how you solve their "relatable problem."
Step 3, part B: Crafting Your Specialist Story—How to stand out so that your competitors become irrelevant
Words lead to wealth. So choose them wisely! How you describe your unique expertise will either confuse prospects or connect with them. We will custom-tailor simple dialogues for you to describe what you specialize in, share your "relatable problem" story and why you're the obvious choice for ideal prospects to work with.
Step 4: Community Branding & Marketing Strategy—Becoming the "go-to" specialist in your buying area
When you're known, liked and trusted, people see you as authentic. Our proprietary branding strategy builds you into a community hero that high net-worth prospects want to work with. Then we'll discover the unique worries and concerns your ideal prospects have and position you as the sought-after expert to solve them.
Step 5: Finding the Treasure—Your custom-tailored Treasure Map
Precision leads to profits! To help you achieve success in a fraction of the time, we'll craft 10-day goals, 30-day goals, 90-day markers, 6 month milestones, and 12-month achievements. You'll have a clear plan of action and you'll know what's at stake if you don't achieve it. We're obsessed with you crushing your goals and enjoying a life of meaning and purpose.
Bonus: Premier Private Workshop Aftercare – We provide 30 days of VIP support for you by email and phone.
Our secret sauce radically grows your revenue
Stand out from every other financial advisor and make a huge impact in your community
We use the most unconventional method for you to unleash your revenue potential: Generosity.
This simple word skyrocketed Derrick's business. He became nationally recognized and it made him respected and beloved in his local community. The most profitable, high-net worth prospective clients asked to work with him.
Our proven framework gives top financial advisors a roadmap to scale their business with raving and referring clients.
SCHEDULE DISCOVERY CALL
The Premier Private Workshop: Scaling Your Business with the 5-Step Good Money Framework
Due to Derrick's speaking and media schedule, this is EXCLUSIVE & VERY LIMITED.
8 hours of 1:1 time with Derrick. It's better than Christmas morning! A powerfully productive session with you and/or your leadership team. 
Meet at Derrick's private Nashville, TN residence (in an exclusive golf course community) for a one-of-a-kind experience.
Your ROI: Top financial advisors typically see at least a 10x-15x return on their private workshop investment within 12 months.
SCHEDULE DISCOVERY CALL
There are 10 fatal mistakes financial advisors make—and you can't afford to let them steal your time or money anymore.
In this FREE guide, you'll discover…
The 10 costly mistakes that are holding back your advisory business
The simple way to stand out from your competition
How to STOP wasting valuable time and money 
The key words that made my sales

 

skyrocket (and how yours can too!)
The secret to being the boss your team respects and adores